About Us
At MENTE, Inc, we are passionate about Human Development and helping you discover and reach your full potential.
No matter what your goals are, every seed of learning is planted in the mind, and fertilized by concentrated thought.
We are a diverse group of individuals, practitioners and corporations who come together, and are dedicated to bringing innovative resources and solutions to the marketplace, to assist our clients in maximizing their success.
Whether through corporate, small group or individual training, the Mind-Enhancement Network for Training Excellence (MENTE) provides the most effective solutions to your human development needs.
Nested in the reality that we are all individuals and we learn based on our own individuality, we customize training programs that suit your learning style, or the combined learning and interactive styles of your work team.
If you're looking for assistance on an individual basis, you'll be interested in our mental training and goal-setting program, which utilizes a variety of approaches, to suit your individual needs.
Program Features
Neuro-Linguistic Programming (NLP)
Hypnosis / Hypnotherapy
TimeLine Therapy (TLT)
Comprehensive Life Assessment
Interactive Goal Setting
Dr. Cesar Vargas with California Governor Arnold Schwarzenegger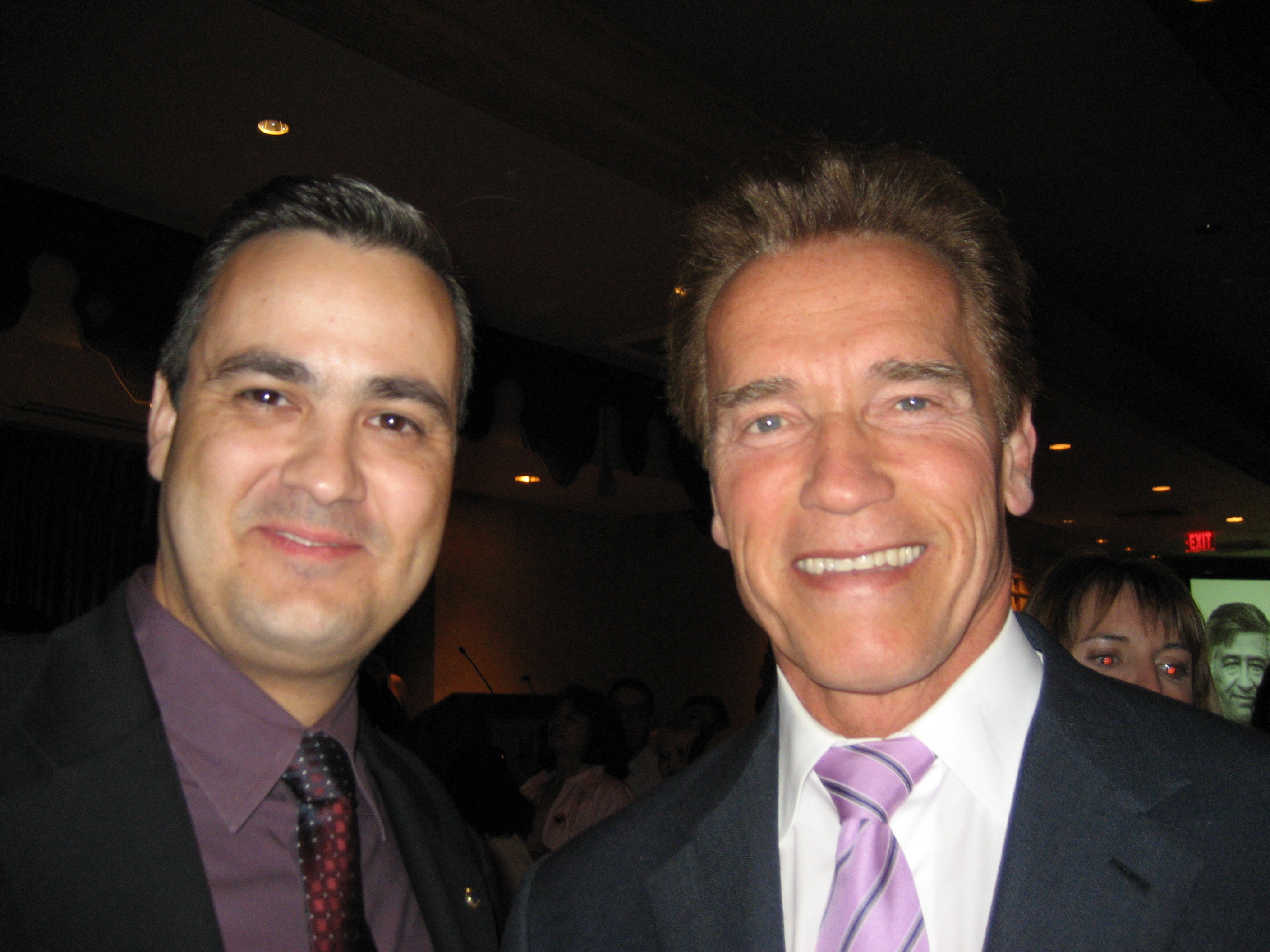 Our Executive Director / Resident Hypnotist, Cesar Vargas, Ph.D., holds a Doctorate Degree in Clinical Hypnotherapy, a Master's Degree in Education and Bachelor's Degrees in Behavioral Science and Business Administration.
Dr. Vargas is a Master Practitioner of Neurolinguistic Programming (NLP), a Certified Hypnotherapist through the American Board of Hypnotherapy, and a Coach of Neurolinguistic Programming. He is certified through the Society of Applied Hypnosis, the International Association of Clinical Hypnotherapy, and the American Board of Clinical & Medical Hypnotherapy.
Ask about our Pro Bono sessions for individuals with a demonstrated and verifyable financial need.